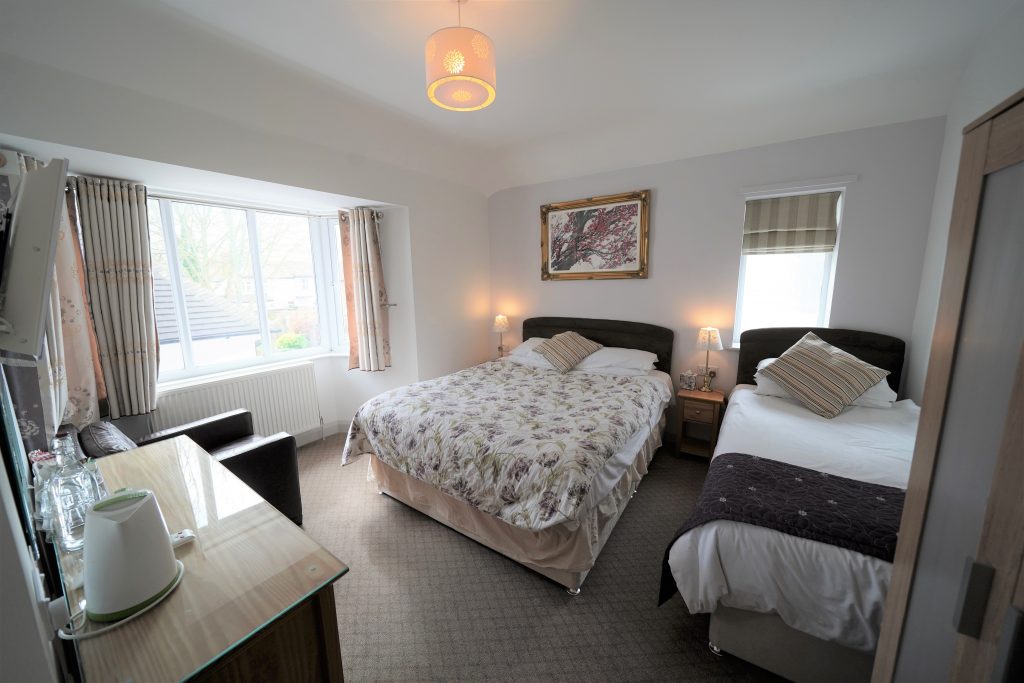 The Oxford Guest House is a family run guest house in the Headington area. A lovely place where you can find a beautiful park, C.S Lewis House – The Kilns', The house which J.R.R. Tolkien lived and the famous Headington Shark, cafes, shops, restaurants, banks and supermarkets. All within 5 minutes walking distance! Whether you're a tourist or business traveler, our guest house is a great choice for accommodation when visiting Oxford.
We are within easy walking distance to Oxford Brookes University and many hospitals in Headington. Bus stops are located just outside of the house with frequent bus services, and take only 10 minutes to the city centre. There you can visit Oxford University and it's 38 colleges including Christ Church and Trinity, as well as other attractions such as the Natural History and Pitt Rivers Museums.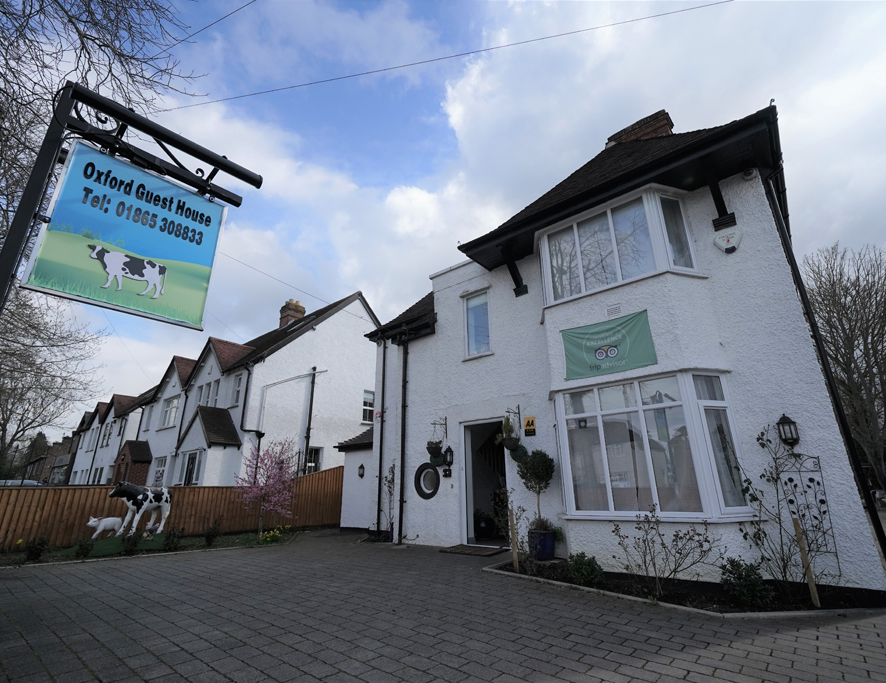 We offer a range of rooms including large family rooms and single rooms with/out disabled access or rooms with mini fridge and microwave. All rooms are en-suite, have an LED TV with over 40 channels & free cable and/or Wi-Fi internet access. On-site or off street parking is offered free but at owner's risks (subject to availability).
The Oxford Guest House is an ideal place to stay for travelers who are seeking charming, comfortable and convenient accommodation in Oxford, and we can give you advices on searching long term accommodation and maybe help you to look for one. All prices include breakfast.
Smoking is not permitted inside the guest house.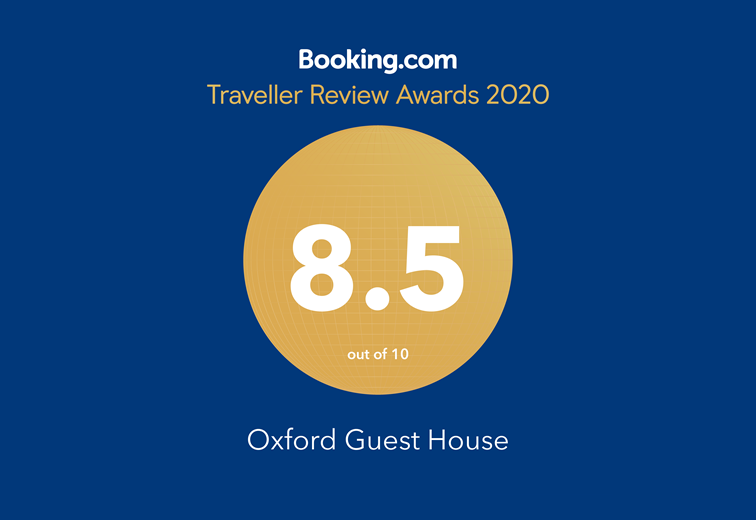 What Our Guests Say
"I really had a confortable stay at Oxford Guest House. Nice en-suite double room, great English Breakfast and friendly/attentive staff. There is a big park nearby, as well as, restaurants, supermarkets, etc. I definitely recommend OGH for visits to Oxford."
"Nice room. Friendly staff and a cracking breakfast. Approx 3.5 miles from Oxford which is a good walk. If you don't fancy that there are buses virtually every few minutes that goes by the guest house. So really good position for sightseeing. A few bars pubs etc in walking distance. The Britannia pub serves good food. The only thing I will say about the B and B is that if you are a light sleeper don't have a room on the front as the busy rd may hinder your sleep. This is not a negative for the guest house in my opinion it is a busy area end of."
"Stayed for two nights in February and its good value for money. Very comfortable room with soothing interior design. Quite satisfactory services. Calm and quite environ with direct access to public transport."